HoldTheMusic displayed at Union Square.
Location: Union Sqare Park. 14th Street & Broadway, New York City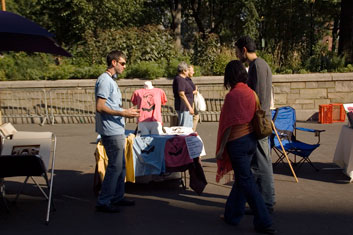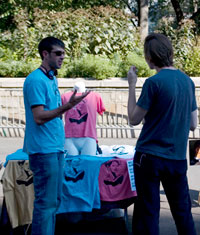 HoldTheMusic shirts sold in Union Square Park in New York City. Our display featured our original design. We were pleased with the response, including an offer to write about HoledTheMusic on a local fashion blog. Since then, we've had the creative wheels turning. With two new designs and many more to come, you can look forward to spotting HoledTheMusic shirts circling around town.